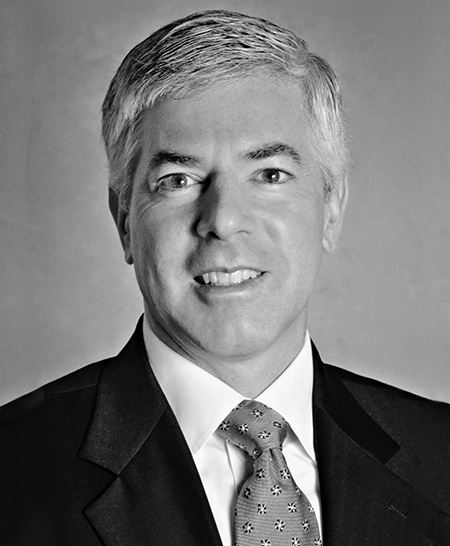 Scott Sherman focuses his environmental law and government agency experience on the management of environmental liabilities and the revitalization of underutilized properties. Over the past two decades, Mr. Sherman has built federal and state environmental cleanup programs, advised Fortune 100 executives on asset management, and driven to resolution complex issues at contaminated sites.
Mr. Sherman previously served at the U.S. Environmental Protection Agency in Washington, DC as the Associate Assistant Administrator for the Office of Solid Waste and Emergency Response (OSWER). As the Agency's deputy program official for OSWER, Mr. Sherman provided strategic direction and leadership on the Agency's Brownfields Program, the Superfund Redevelopment Initiative, RCRA Corrective Action and Redevelopment, and Land Revitalization. Mr. Sherman also worked with counterparts at the Department of Defense, the Department of Energy and the General Services Administration to facilitate the cleanup and reuse of federal facilities and real property assets. During his tenure at EPA, he also served as the Agency's Associate General Counsel for Solid Waste and Emergency Response, where he served as one of the Agency's top lawyers for Superfund, RCRA, Brownfields and Emergency Responses.  In that role, Mr. Sherman crafted legal strategies and approaches for liability resolution. These efforts provided the foundation for U.S. EPA Superfund and Brownfield policy reforms and cleared the way for successful redevelopment projects.
At the state level, Mr. Sherman crafted brownfield initiatives and built out the state's voluntary cleanup program at the Texas Commission on Environmental Quality. He also developed risk-based, voluntary cleanup approaches for oil and gas properties at the Railroad Commission of Texas.
Mr. Sherman's work with Fortune 100 energy companies has centered on the identification and management of corporate environmental liabilities and risk, with particular experience in asset acquisition and real property transactions involving oil and gas sites. As environmental counsel and environmental affairs director, he also engaged in complex negotiations with federal and state regulators to address long-term liabilities and bring closure to enforcement actions.
Mr. Sherman has held leadership positions within the American Bar Association, including Vice Chair, Environmental Committee, Section of Real Property, Probate and Trust Law and Vice Chair, Committee on Smart Growth and Urban Policy, Section of Environment, Energy and Resources.
From 2003 – 2008, he was a member of the adjunct faculty at Johns Hopkins University, Carey Business School, where he taught a course on environmental issues in real estate. Mr. Sherman is the co-editor and chapter author of Brownfields: A Comprehensive Guide to Redeveloping Contaminated Property (3rd Ed. American Bar Association 2010).
Mr. Sherman received his B.A. with Highest Honors from the University of Texas and his J.D. cum laude from Harvard Law School. He also holds an M.S. in Real Estate from Johns Hopkins University, where his research focused on the cleanup and redevelopment of brownfield properties.